Golden Globes Affected By Controversy
"Racial diversity is a fact of humanity." – Arielle Hammond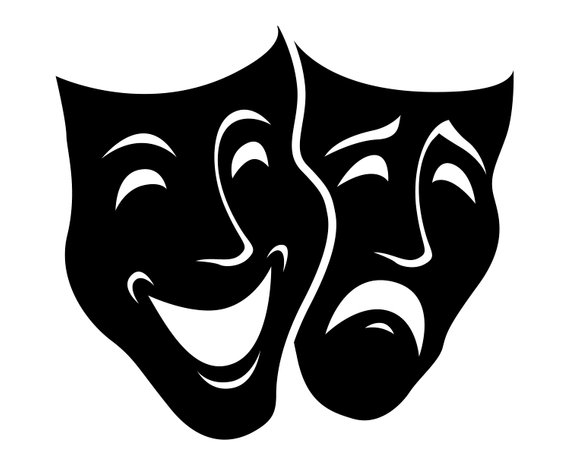 As many people know each year; the Golden Globes is an award in which actors, movies, and tv shows are given; this award for their outstanding performance. However, this year was different. People are calling out the Golden Globes for their lack of diversity in performers who won the award.
This year the Golden Globes had several African-American performers, shows, movies that were nominated. Michaela Coel's acclaimed drama May I Destroy You failed to claim a single nomination, meanwhile, One Night In Miami, Judas, And The Black Messiah, Da 5 Bloods, and Ma Rainey's Black Bottom were all ignored. While the lack of racial diversity has come very apparent, the nominations broke new ground for female film-makers with a record number of nominations.
Arielle Hammond is the assistant Principal at Rex Putnam High School (RPHS). Hammond is also the leader of the Black Student Union at RPHS. She was interviewed about the racial controversy at the Golden Globes. Hammond was asked how she felt about the controversy and she said, " I think who wins the awards can be explained by who chooses the winners. The Golden Globe winners are selected by 87 members of the Hollywood Foreign Press Association. The members are journalists and photographers by profession. An interesting tidbit is that there is not one Black member of the HFPA. Members of the HFPA have stated in interviews that they believe diversity and representation are important, however, actions speak louder than words."
Hammond also said this about the controversy, "Studies show that people are biased to prefer people who look like them. So, if a voting committee is composed of those from a particular background, they are more likely to choose winners who are of their racial group. If the public has an issue with the disproportionate representation of the HFPA, or with the Golden Globes, I would recommend boycotting the event. History shows us that boycotts when they are executed well, can be highly successful in catalyzing social, political, and economic change. When ratings are down (an ad revenue will soon follow), people start to listen."
Hammond was asked, why is racial diversity important? She said, " Racial diversity is a fact of humanity. Although race is not a natural construct, as we define it, there are large populations of various races across the world, and in our national and local communities. There's no denying that we live in a racially diverse community. Affirming, accepting, and embracing the diversity all around us offers us an opportunity to see and value the humanity of other human beings. By doing so, also offers us the opportunity to further develop our humanity along the way. We all have a choice as to whether or not we will embrace or reject others. Of course, we can choose to reject those who aren't our race, but there are so many missed opportunities there. I choose to embrace people of all races and I've found that there are many core values, motivations, and truths that we all have in common. By embracing others, I am embracing all that life has to offer and all that others have to teach me."
Hannah Franco Salinas, a sophomore at Rex Putnam High School, was asked about the controversy at the Golden globes she said this about the HFPA, "If they have only had 87 journalists and no African-American journalists, that is so messed up. Some people get represented but not all of them."
Salinas was asked about people boycotting the Golden globes because of this controversy she said, "If the Golden globes saw all of this going on they should have hired some people so that way they wouldn't look bad, but I think boycotting is a reasonable idea."
When Salinas was asked about the Black lives Matter movement and how that affected the Golden Globes she said, "The BLM movement has been sweeping the country and more eyes are on companies more than ever, they should have realized what was going to happen since diversity is more essential than ever."
The Golden Globes has hired a diversity consultant outside of the law firm to their team for future choices and future nominations, so that way this controversy never happens again.