Connecting Through An App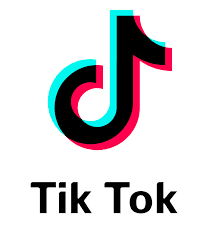 Tik Tok is an app that has taken the social media world by storm. This app is a gathering place for teenagers to reminisce about childhood memories, laugh about high school experiences, and more.
Most young adults understand what Tik Tok is, but it seems to be a foreign app for people of older generations. This app is a spinoff of the infamous Vine. Vine was an app designed for teenagers to create, upload, and watch short seven-second videos. However, Vine ended in 2016. Though most of its users were upset, less then a year later Tik Tok was born. As of 2019, Tik Tok officially hit 500 million users. 188 million of those users began using this app just this year. Many statistics support the claim that most of its users are addicted. On average, people will spend upwards of fifty-five minutes a day on this app. Tik Tok's relatable and humorous content appeal to the teenage mind, making it difficult for them to put the app down.
The content that Tik Tok's users share comes and goes in waves. Often, it's trending to follow the same pattern of relating song lyrics to daily situations, self-deprecating humor, and many dances. Alexis Stallcucp, a freshman at Rex Putnam High School says, "It's fun. I can be distracted from homework and all that stuff." She also mentioned that her phone reports that she spends approximately 42 minutes a day on the app. Alexis was asked why she believes Tik Tok has become such a hit and she told me this: "Tik Tok has become so popular because people can relate to what's on there."
Adults may not have heard about Tik Tok. Claire Donahue is a fifth-grade teacher who spends her days with the younger ages of our generation. Her response to if she has heard about the app was an affirmative yes. "A hot lunch topic is always Tik Tok. I never know what it is but it must be important if they're discussing it." Mrs. Donahue is correct, Tik Tok plays a large part in Gen Z's life. The wide variety of content found on this app attracts children's attention and keeps it.
Tik Tok's engaging and humorous content makes it difficult for young adults to put down. This app has skyrocketed in the number of users and downloads and it's only going up from here.