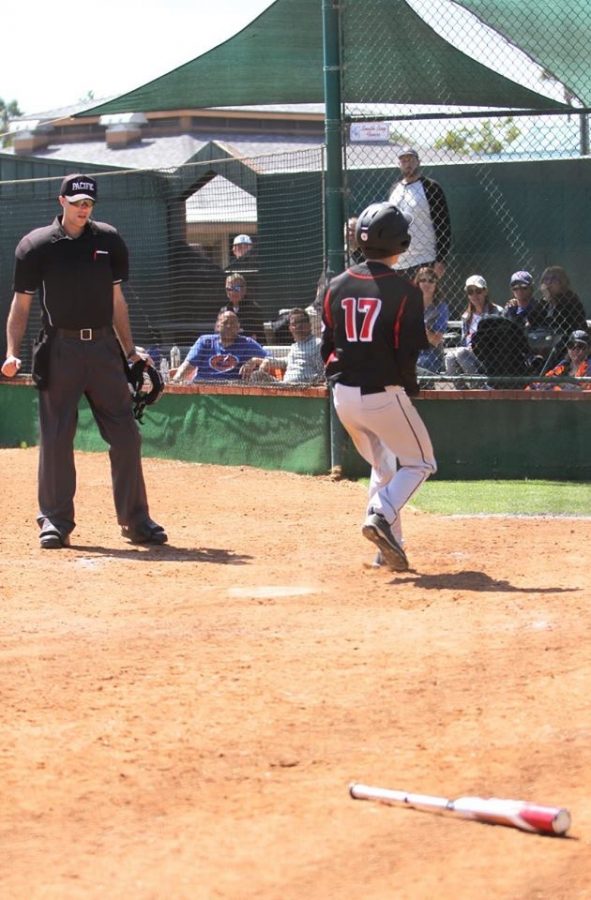 Lisa Gutierrez
The Clackamas Cavaliers varsity baseball team started the 2018 season with one win and three losses. The team shaped up and currently has a winning streak of three games after beating the Centennial Eagles by thirteen runs on April 9th. The winning streak improved their overall record to one game above .500 (6-5)
The team is comprised of juniors and seniors, which are mainly returning players from their champion season in 2017. Senior 2nd baseman, Tommy Gutierrez stated "I think we have a great chance at winning another championship because we have a lot of guys returning from last year." Clackamas has twelve seniors currently on the team and some of the players have been playing together since the second grade. The senior leadership could be a factor in the Cavs becoming back to back 6A champions.
When Gutierrez was asked about the best part of the season so far, he said "When I scored the win run in extras against a top ranked California team in San Diego. They thought they were gonna kill us but that didn't happen we won 4-3 in extras."
The team has a few tough games in league play before the post season, including the Barlow Bruins. The Bruins are undefeated in league so far with a record of four wins. Clackamas takes on Barlow, April 30th on at Barlow High School.