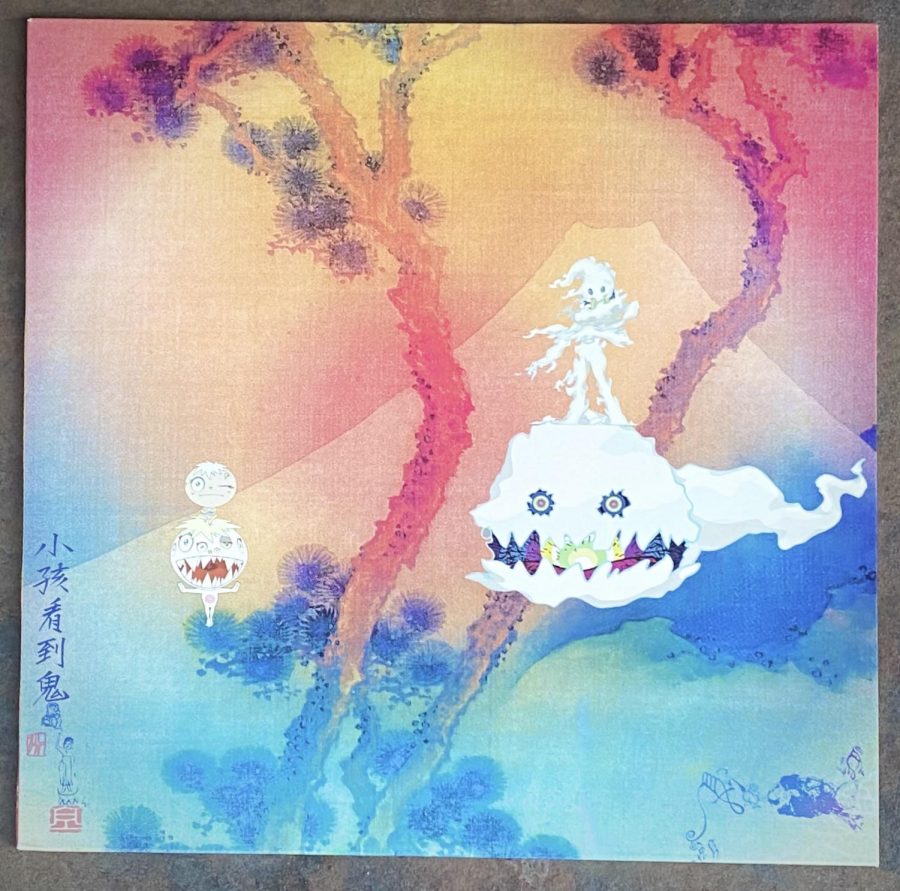 Between 2004-2010, Kanye West seemed unmatched in the music industry. Propelled by a string of hyper-creative and groundbreaking works, Kanye was atop the rap game and ruling it with an iron-clad fist. However, through recent years, West was no stranger to controversy. At the VMA awards show, Kanye crashed the stage, singing his praise for Beyonce's video "Single Ladies" during hotshot Taylor Swift's acceptance speech. Shortly thereafter, Kanye embarked on an apology tour and has since made amends with Swift. That withstanding, this was a turning point for him. West became a polarizing figure in the media, whether that be because of his rants on Twitter grappling with his mental health issues or his vocal support of ex-president Donald Trump; it seemed for around 6 years that Kanye was self-destructing.
It was after this time that Kanye reinvented himself. Proudly sporting a new and Christian-based lifestyle that unfortunately led to his first critical failure. After an airtight collaborative LP with enemy turned friend Kid Cudi, West had released his first entirely secular studio album, Jesus Is King. Unfortunately, West failed to recognize and implement the hallmark of what made his music up to that point so excellent–his creativity. The music was stagnant, stuck in a void of self-centered evangelism and mediocrity. After Jesus Is King, West went on a sabbatical, teasing a record with the promise of a return to what listeners look forward to in a new Kanye release.
After the announcement of the album title, Donda, West held multiple listening parties. It came to be that it was a narcissistic endeavor more than anything. This is seen through the third and final listening party in which Kanye included Marilyn Manson and rapper Dababy, both of which have dealt with criticisms from the media over tone-deaf statements and for Manson, sexual assault allegations. Throughout this chronicle, many had come to the assumption that West had relapsed into his destructive tendencies with multiple publications exclaiming that he wouldn't even release the record. Instead, the belief was that he would continue to string along his audience until they grew tired of the spectacle. This idea was reinforced because Kanye had done this in the past with previous efforts and had already changed the release date for Donda a multitude of times. However, 3 days after the third listening party, news that Donda had been delivered to streaming services erupted. Soon after, West's highly anticipated tenth studio album became available on streaming platforms.
Sitting at just under 2 hours and 27 tracks, Donda is West's longest effort yet; and to the confusion of many, is entirely devoid of an album cover. Many have attempted to decipher the meaning of this, but Kanye has proven that when he is in control, nothing is predictable. After Donda Chant, Jail opens the album with a bang, featuring Jay-Z for the first time in a new Kanye West song since 2013's collaborative record Watch The Throne. It doesn't highlight much else, but it doesn't need to as West and Jay's chemistry is undeniable. God Breathed follows that up and while a well-produced song prevails, the feeling that it could have been 3 minutes instead of an extended 6 lingers throughout. This isn't unfamiliar to Donda as a whole, with a majority of the back half of the record feeling slightly bloated on its edges. That being said, as soon as Kanye seems to lose his focus from the record, he delivers an animated and brilliant track time after time. The high-water marks like Moon and Jonah more than justify the time that he takes.
Critics seem to be lukewarm on the record upon release, noting the obvious standout tracks, but also railing against the lack of drums and lack of a traditional narrative structure. Both can be explained by believing that they would only distract from the inherent beauty of the record, hi-hats and plot-driven lyrics seem completely unnecessary in the album's context. With Donda, Kanye tosses aside all commonalities he may have with others and performs something only he can do. Whether that be his star-studded list of collaborators or the variety of genres highlighted within Donda, this effort feels different from his past. Donda has no comparison to anything in his discography. For the first time since his induction into entertainment, he is done disguising who he is and is giving himself to the public on a silver platter; Not as the god-level figure he has conveyed in the past, but as Kanye, a boisterous pile of emotions and a wonderfully unique human.